Aleida is an attorney, award-winning true crime writer, and legal analyst of criminal cases. She has appeared as an expert on true crime shows and provided legal analysis on high-profile criminal trials on Court TV, the Law & Crime Trial Network, Fox 5 News, ABC 10 News, and KUSI News. 
Aleida appeared as an expert on the national true crime series "48 Hours"
Searching for Maya Millete
Season 34, Episode 26
Beautiful Maya Millete, only thirty-nine years old and a loving mother of three young children disappeared from her home on January 7, 2021. Her distraught family has searched tirelessly for her, joined by a community which has expanded to national levels. Investigators revealed Maya wanted a divorce and say her husband contacted spellcasters to put a hex on her so she would not leave him. Other shocking clues are discovered.
As an attorney and true crime writer, Aleida has followed this case closely since it began.  She has attended all the court hearings, gone out on the searches, written stories about the case, and interviewed Maya's sister and brother-in-law. You may read her stories here on this website. "48 Hours" asked Aleida to appear on the show as an expert.
An NFL Star Accused: The Rape Trial of Kellen Boswell Winslow II
Aleida provided legal analysis on Court TV and The Law & Crime Trial Network throughout the trial, and wrote a book about the case.
In a trial that captured the nation, a former NFL star with fame, fortune, and the name stands accused of rape and other sex crimes. At one time, Kellen Boswell Winslow II had it all. Born into football royalty, the namesake son of legendary football Hall of Famer Kellen Winslow, he too achieved football stardom. As he set records, received prestigious honors, and over 40 million during his decade in the NFL, he seemed unstoppable. With his extreme wealth, stunning wife, and beautiful children, Kellen Winslow II's life seemed perfect. But was there another side to him? According to five accusers there was, and if they were to be believed, it was a dark, frightening side.
As Kellen Winslow II's trial began in a San Diego courtroom, he faced the five accusers in a 12-count consolidated criminal case against him, searing charges holding the potential for a life sentence. Kidnapping, rape and oral copulation of a 54-year-old hitchhiker, rape and sodomy of a 59-year-old homeless woman he had befriended, rape of an unconscious 17-year-old at a house party (when Winslow II was a 19-year old college student), indecent exposure to a 57-year-old neighbor gardening in her front yard, and lewd acts before a 77-year-old woman at a gym. Ugly charges to be sure, but were they true? And how had it come to this?
As the trial delved into shocking facts, complicated legal issues, and unexpected twists and turns, Aleida was there for every minute. She provided her insight and expertise on Court TV and the Law & Crime Trial Network, and now in her new book, she takes you behind the headlines and shares the extraordinary details of what really happened. Was Kellen Winslow II a depraved, sexual predator, preying on the most vulnerable of women as the prosecution contended? Or was consent freely given and claims cruelly fabricated by opportunistic women seeking financial gain from a wealthy superstar as the defense maintained? Were the elderly women simply mistaken about identity and to what had truly transpired? Did overzealous law enforcement and nonstop media coverage contribute in some way to false claims?  You will find out the answers and more as Aleida takes you inside the courtroom in this unbelievable and unforgettable trial.
A Deadly Crash: The Richard Sepolio Trial 
Aleida provided legal analysis of this heartbreaking trial on Fox 5 News, ABC 10News, and KUSI News.
On October 15, 2016, a pickup truck fell out of the sky, twisting midair as if in a movie, before nosediving to the ground, crushing all life  beneath it.  It was 3:33 in the afternoon and worlds were shattered. Richard Sepolio, a 25-year-old Navy petty officer had just crashed his truck off the world-famous Coronado Bridge into Chicano Park, killing 4 people and seriously injuring 7 others. Over a thousand people were in the park that day enjoying a festive motorcycle rally when without warning death fell on them from above. Was Richard Sepolio under the influence of alcohol that terrible day or was there some other cause? As his trial began on January 14, 2019, Aleida covered this heartbreaking, gripping, and complicated trial gavel-to-gavel, providing legal analysis on Fox 5, ABC 10, and KUSI News.
Aleida appeared as an expert on "Snapped"
A national true crime reality series which profiles the riveting true stories of individuals accused of shocking crimes.
Diana Lovejoy
Season 24, Episode 7
A contentious divorce and custody battle lands one father in the crosshairs of a sniper.
Aleida appeared as an expert on the television series "The Dead Files" to discuss a deadly reign of murder.
They Come From The Hills
Season 13, Episode 10
You may watch this episode on The Travel Channel, Discovery Plus, YouTubeTV, Hulu, Amazon Prime Video and more. 
Crime Redefined
Aleida has been a reoccurring special guest on Crime Redefined, a true crime podcast that delves deep into true crime cases and the intersections of criminal justice, forensic science, and the media. It is hosted by renowned DNA expert Mehul Anjaria and entertainment veteran and executive producer Dion Mitchell.
Aleida K. Wahn: The True Crime Lawyer
Aleida discusses her career trajectory, the intersection of the media and the justice system, and the disturbing stalking case of Jesse Alvarez who is charged with murder of his ex-girlfriend's fiancée.
When Divorce Won't Do! – With Aleida K. Wahn
Diana Lovejoy was in a contentious divorce and bitter custody battle with her soon to be ex-husband Greg Mulvihill. Did she hire her firearms instructor and sometime lover, Weldon McDavid, to kill Greg? Find out what the jury decided as Aleida takes Crime Redefined through this sordid tale of love gone awry.
The Wrongful Conviction of Jane Dorotik – Part 1: Aleida K. Wahn, True Crime Attorney
Crime Redefined's explosive in-depth 5-part series on the long journey to justice for Jane Dorotik after being wrongfully convicted of murdering her husband kicks off with author, attorney, true crime journalist, and friend of the show, Aleida K. Wahn. She was in the courtroom for key moments and followed Jane's case from the start.  Aleida gives Crime Redefined an incredible overview of the case as a member of the media and a legal analyst.
Aleida appeared as an expert on the paranormal television series The Dead Files to discuss a deadly crime.
The Dead Files, Season 9, Episode 8
Evil Descends – Murrieta, California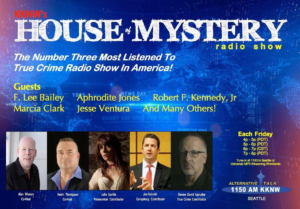 Aleida was a special guest on House of Mystery radio show and was interviewed by radio hosts Alan Warren and Kevin Thompson. Aleida discusses her true crime writing, her recent true crime writing award, and the Regina Johnson murder trial. Regina killed her husband, but did she kill the daughter she loved? Aleida takes you into the heartbreaking trial.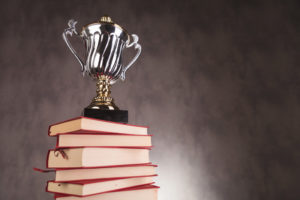 Winner of Best Brief
University of San Diego School of Law
Alumni Tort Competition
Winner of True Crime: Case Files' true crime writing contest. "The Murder Trial of Regina Johnson: She Killed Her Husband, But Did She Kill the Daughter She Loved?"
What really happened in the Johnson home on a terrible May day that left two people dead? According to the prosecution, Regina Johnson ambushed and executed her daughter and husband, and then "left them to rot for three days while she thought about how to get away with it." The defense maintained Regina shot her husband, but only after he killed their daughter during a violent family argument. Did Regina love her daughter way too much to ever harm her?
Please read the story about this heartbreaking and unforgettable case at:
                                                             (Click to get Winter 2017 Issue)
 Winner of True Crime Writing Contest
   True Crime: Case Files Magazine
"The Murder Trial of Regina Johnson: She Killed Her Husband, But Did She Kill the Daughter She Loved?"